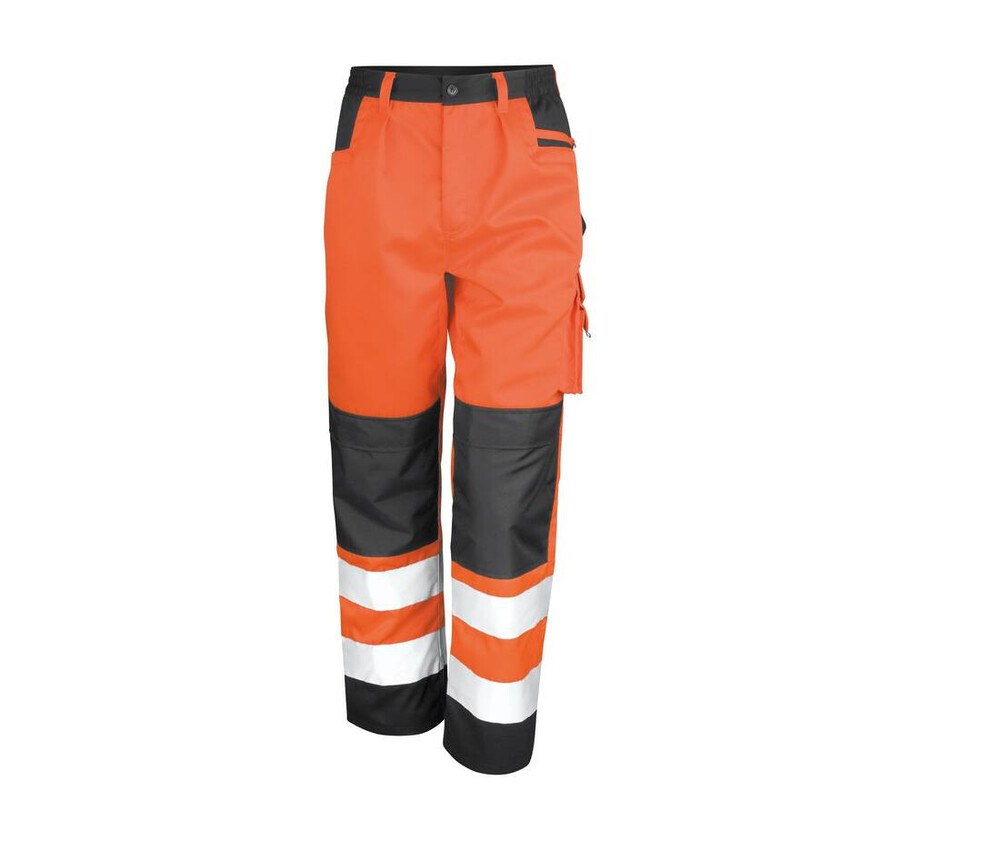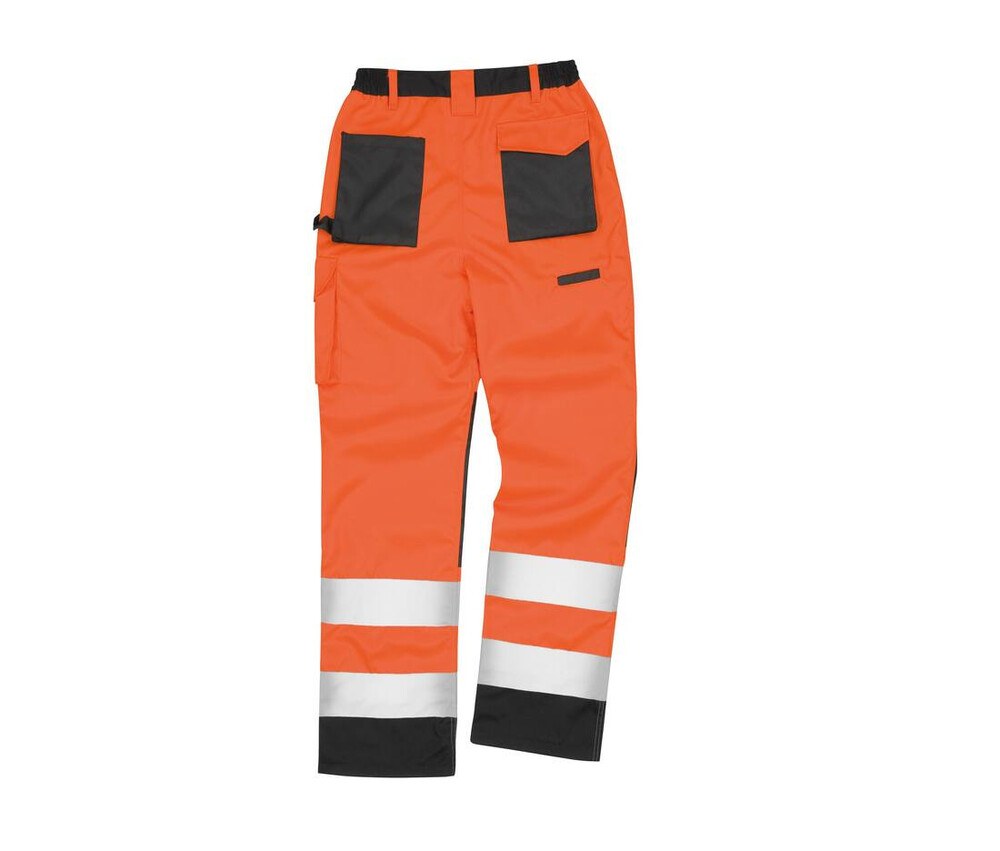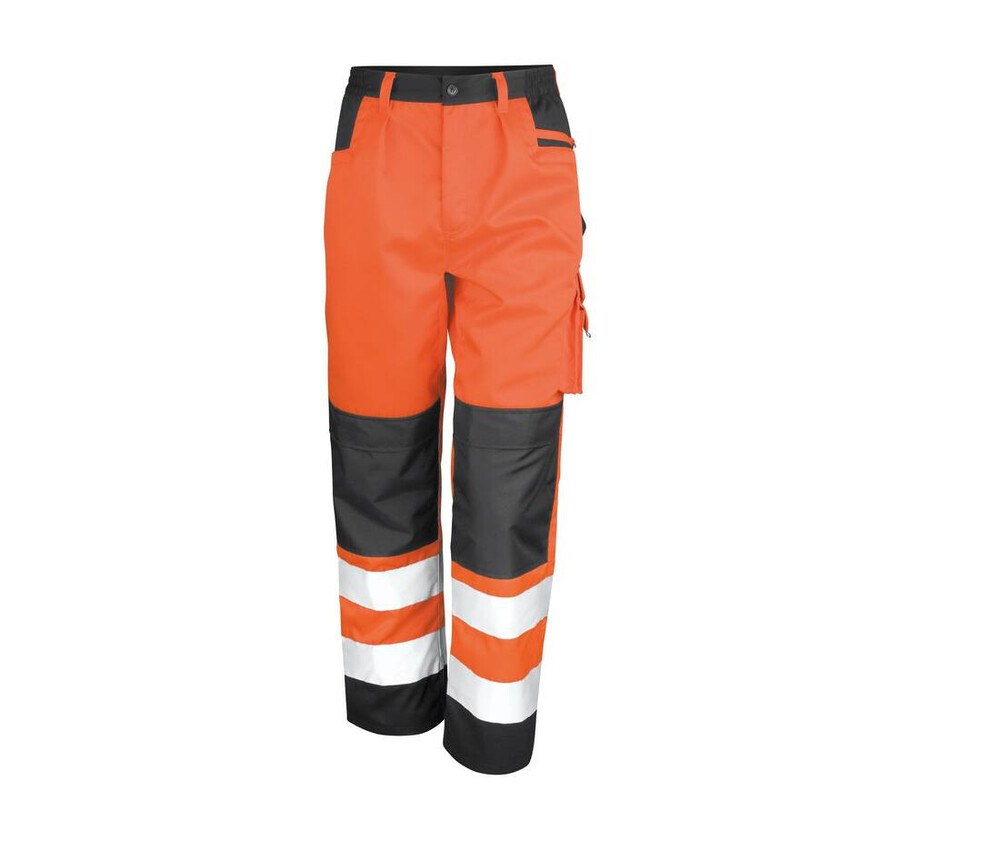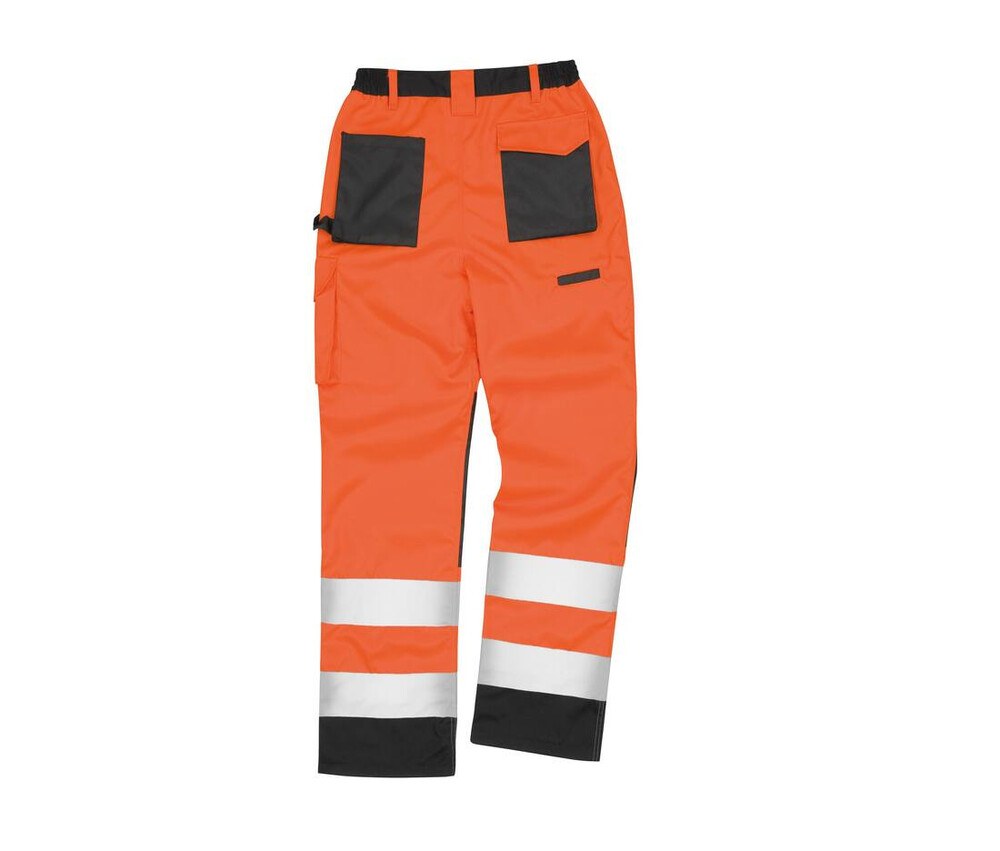 Do you work in the Manufacture or road Manufacture industries? If that's the case, these Result High Visibility Multi-Pocket Trousers RS327 are for you. The fluorescent colors add to the uniqueness of these pants; they're designed to alert others to your presence, which is especially important if you work at night. These high visibility pants contain multiple pockets, including front cargo pockets and back bellows pockets, to make them more functional. These pants are designed to put you at ease and allow you to move freely. They are also well ventilated. The RS327 Multi-Pocket High Visibility Trousers are available in all sizes, from XS to 4XL, and are suited for all body shapes.In terms of color, you may choose between fluorescent orange and yellow for the base, but it also incorporates black knee and hem protectors, a black elasticated waist, and white bands at the calves' level.

Reference: RS327
Manufacture: 80% Polyester, 20% Cotton twill
Weight: 280gsm
Colours: Fluorescent orange, Fluorescent yellow
Sizes: XS to 4XL
Free shipping on orders over 129.00 € at this warehouse!